A lot has happened in the last couple of weeks, and the last thing on your mind is probably vacationing. Like us, you may have found yourself browsing social media more often than you normally do in search of something to liven your day. Cat videos on YouTube have replaced your travelogues and excitement for the great wide open. As the weeks drag on, you may feel anxious and dream of venturing out in search of adventure. We know. We are right there with you. Luckily, there are ways to break out of those monotonous habits and find joy in adventure again—Even right from your very own home!
A tour we think you'll love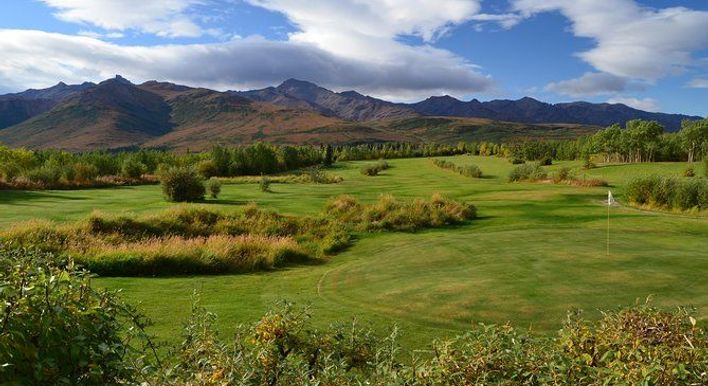 Tundra Golf
From $95
View tour
Here are some ways to experience adventure at home:
Bears, Eagles, and Ocean Cams – Oh my!
If you love wildlife watching, this is an easy way to do it from the comfort of your own home. Take a look at some of the live cameras and see wildlife in Alaska and other National Parks. If you are lucky, you may spot some amazing natural phenomenons without the distractions of surrounding cameras, noise, or other nature lovers. We recommend checking at various times of day for the best results!
Get out into your "WILD" neighborhood!
Whether you are located in a bustling city or the backcountry, you can get outside in search of wildlife, both flora and fauna alike, close to home! We recommend looking up species that may be native to your area so that you can find them as you enjoy the outdoors. You never know what to expect, even when you are exploring right in your own backyard! We believe in keeping wildlife wild, and therefore also believe that adventurers should respect nature at all times and exercise safety precautions, even in urban areas. Look over Denali's guide for Safely Observing Wildlife to ensure you are prepared.
Check out the Smithsonian Channel's Aerial America!
Due to COVID-19, the Smithsonian Channel is offering access to 68 full-length episodes of the Aerial America series! If you use their code BRIGHTERTOGETHER, you can even get two months of Smithsonian Plus free. Don't forget to check out the episodes "Alaska's Call of the Wild" and "Alaska's Fire and Ice" to learn about the great state of Alaska!
Museums and History Fanatics:
Do you love museums and history? You may want to check out Online Alaskan National Parks Collections Exhibits. Each featured item is clickable with more information that will entice your love for historical artifacts. Information includes a briefing, dimensions, locations, and more!
DINOS!
Do you have grandkids, kids, siblings, or nieces and nephews that love Dinosaurs? Did you know that dinosaur fossils were discovered in Denali National Park? Check out the article about archeological findings to learn more about the cool discoveries over the past few years. Then make a fossil of your own with your family members! Chances are, they are just as hopeful for adventure as you are. Making fossils and learning together will create memories that can last millennia, and you will have the fossils to prove it!
Still hungry for adventure?
We have a sixth BONUS way to bring adventure to your quarantine blues!
Consider planning a vacation with your family to visit Denali National Park in late summer or early fall! Though parks and most travel companies are closed or operating on bare-bones, Stampede Excursions is open and operating! We are ready and willing to help you plan amazing experiences and memories that are guaranteed to satisfy that need for adventure. There is sure to be an adventure for everyone in the family as we guide you across both land and sky. Check out our available tours and pricing online to help you plan your trip! As always, if you have any questions, feel free to contact us! We are looking forward to exploring with you soon!